Increase Your Brokerage's Profitability

by Equipping Your Real Estate Agents with Lead Generation, Marketing and Productivity tools.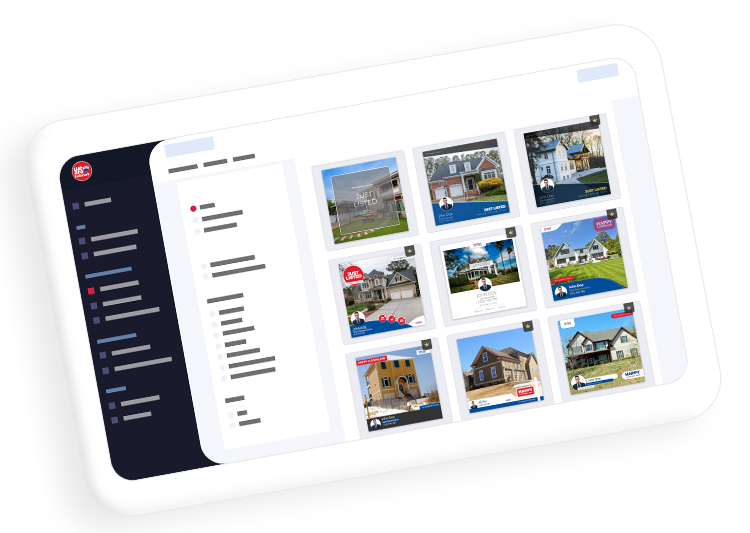 CUSTOMIZED MARKETING RESOURCES
BROKERAGES & INDIVIDUAL AGENTS
Are you looking for a way to increase your real estate brokerage's profitability while empowering your real estate agents to increase their production?
Well-Organize Your Brokerage's Resources, Trainings Calendar & Events
Centralize Your Corporate Branches, Offices, Sub-Brokerages and Teams.
Drastically Facilitate Your Agents' & Teams' Digital Marketing Workload
Empower Your Agents to Promote & Sell More Pre-Constructions
Impress Your Agents with Modern Marketing Tools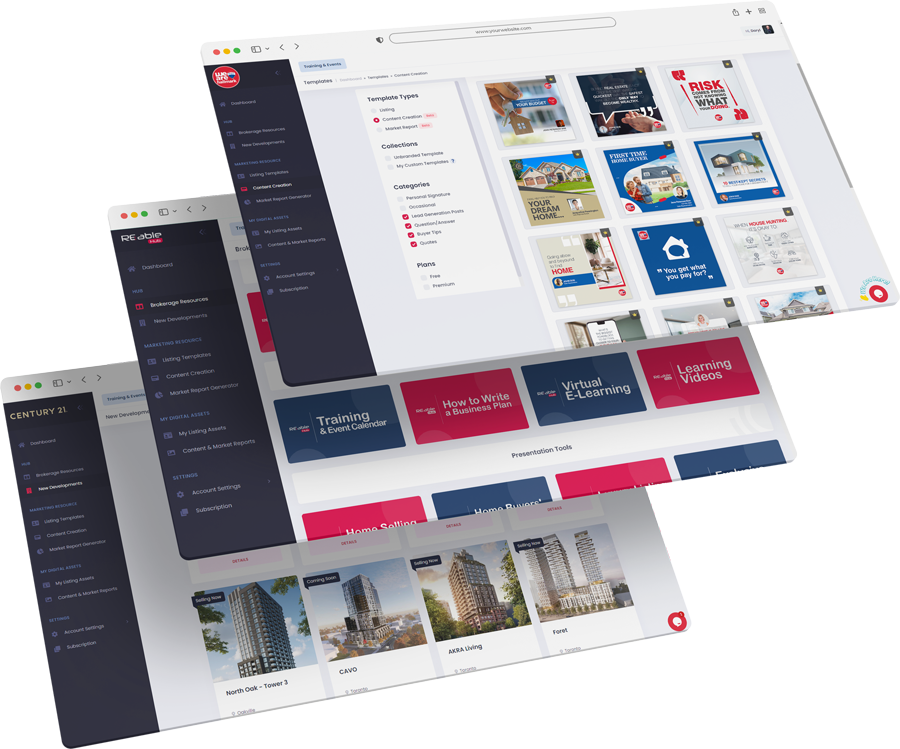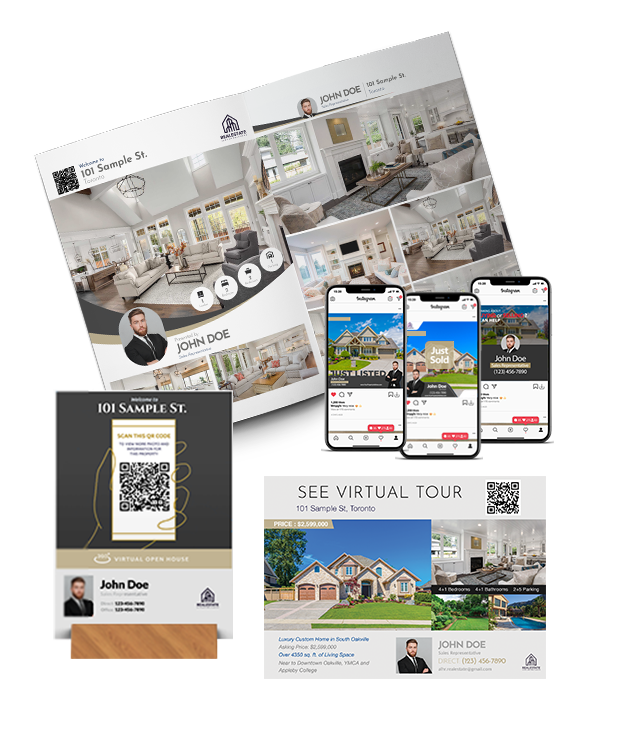 Do you want to increase the visibility and recognition of your brokerage
Do you want to increase the visibility and recognition of your brokerage so you can increase your brokerage's transactions and recruit more agents?
Empower your real estate agents to use social media with ease using REable Hub's social media content.
Be in control of your brokerage's brand image and reputation by giving your entire roster of real estate agents access to custom branded brokerage marketing materials. Your real estate agents can login to your brokerage hub, edit, download, publish and print marketing assets specifically branded to your brokerage.
Automate Your Way to Success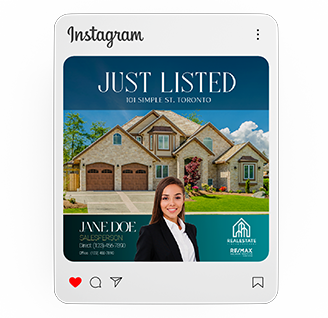 Automated
Just Listed Post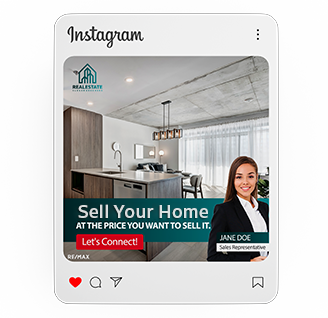 Automated
Lead Generation Post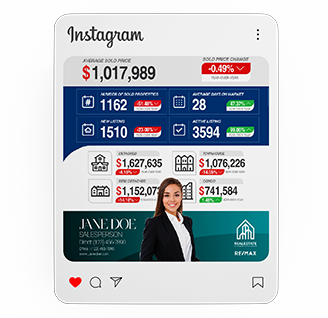 Automated
Market Report Post


New Listing Assets
Delivered to Agent's inbox!
New listings are your agents' best opportunities to turn business into more business. To make sure you capitalize on every listing, we go all out. The minute we receive the new listing from the MLS, our system creates a pack of digital assets automatically delivered to agents' inbox.
The Marketing Your NEW Listings Deserve
Variety of Premium Templates
Customization Capabilities
Maintaining Brokerage Brand Standards
Personalized Branding Tools
Ensure your agents always showcase your brand correctly while staying completely above board with admin-level brand standards and compliance settings.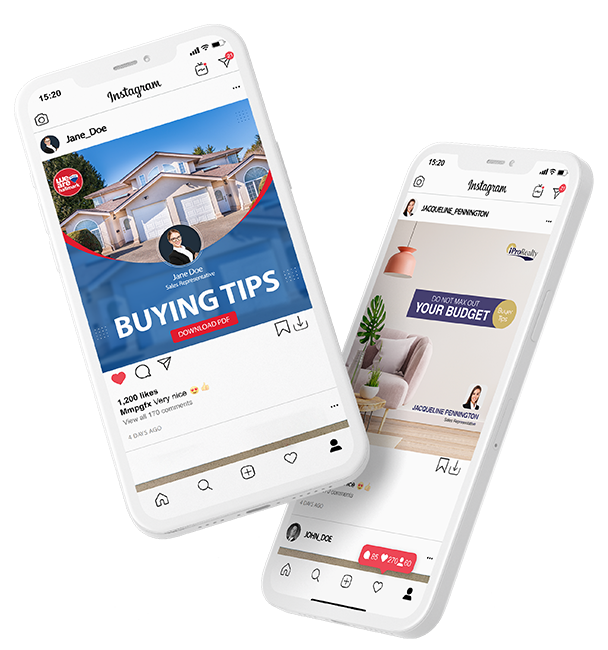 Automated Social Media Content
Content is king. That's why we work hard generating local market data, lead generation content, and more. we have the content to get you noticed and keep you top of mind.
Social media is the best place to find new leads, maintain relationships, and expand brand awareness. But doing it well and staying up-to-date on best practices is time-consuming and often confusing. REableHub helps your agents reap the rewards of expert marketing while we handle all the tedious stuff!
From branded local market data to educational content and buyer or seller guides, we do EVERYTHING for your agents while making it look like they're curating their own social media content. Plus, nearly everything we do includes your company's branding!
Build, Customize & Share Market Report Templates
Sharing noteworthy local market statistics in an easy-to-understand template is an effective way to educate your audience and establish yourself as a local market expert.

Become the #1 real estate resource your agents and prospective clients can depend on with fully customizable and branded monthly market report

Keep your database engaged & educated by providing accurate data on neighborhoods that interest them.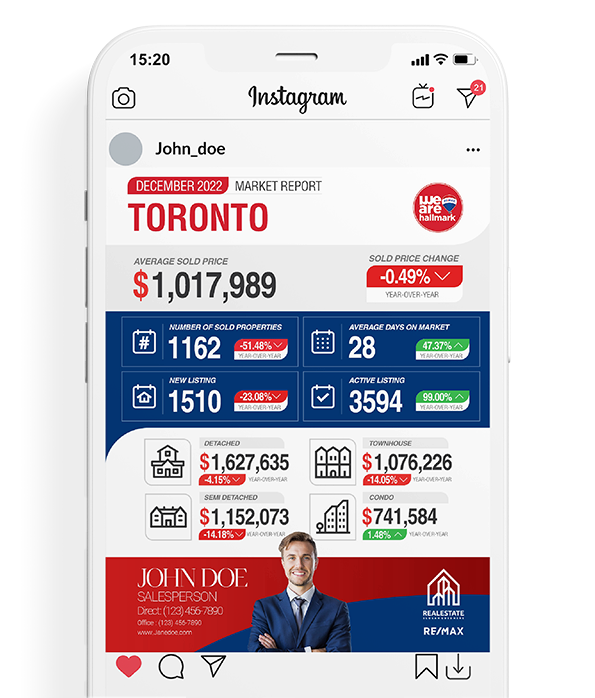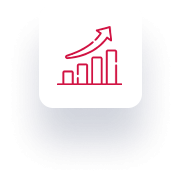 Market Listings More Effectively
Everything Your Listings Need, Done For You
Automated Content
Be Active & Engaging, Automatically
Simplicity
Very simple and easy-to-use platform
Cost Efficiency
Eliminates the unnecessary cost of dealing with multiple vendors.
Time Efficiency
Saves you precious time that should be spent with clients.
Client Satisfaction
Seamlessly available, professional tools that streamline client relationships and increase client satisfaction.
Training & Support
Every week, you can join us online for a short webinar outlining features and use-cases of REable Hub tools & modules. You can also email or chat with our live agents when you need help.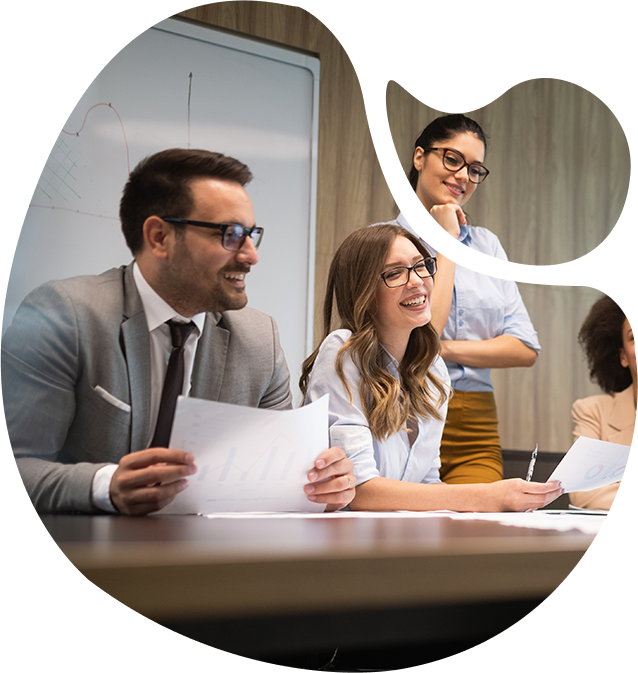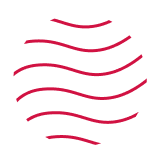 LOOKING FOR A SOLUTION
FOR YOUR BROKERAGE?